Yacht Shipping Cradles
Delphini Ltd has years of experience working in maritime industry. In that time, we have identified the need in the market for an innovative range of sailing yacht, motorboat and super yacht shipping cradles.
Our range consists of:
Flat rack and "Mafi" dock trailer stands
One way shipping cradles ranging from 30ft to 80ft motor boats
Modular adjustable reusable motorboat cradles ranging from 30ft to 28M motorboats
BigRig range of Super Yacht shipping cradle components
Sailing yacht shipping cradles both one way and reusable in modular adjustable design
Design
All our cradles and cradling components have been independently checked to our Shipping Cradle Design Concept.
This concept has been developed using our experience as engineers and the knowledge and skills of a Chartered Structural Engineer.
Our Shipping Cradle Design Concept aided by computer modelling fully considers loads and stability whilst at sea. At its' core is the recognised Code of Safe Practice for Cargo Stowage and Securing (the CSS code), published by the International Maritime Organisation (IMO).
We believe that our Design Concept sets us apart from other cradle designers as each of our designs can be tested prior to even being manufactured.
With our ISO 9001 approved Quality Management System and our EC Construction Regulation approval for Structural Steelwork to EN1090, we believe that our shipping cradles are the best designed and the best made in the business.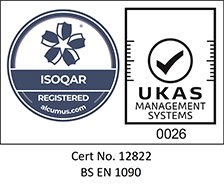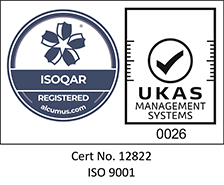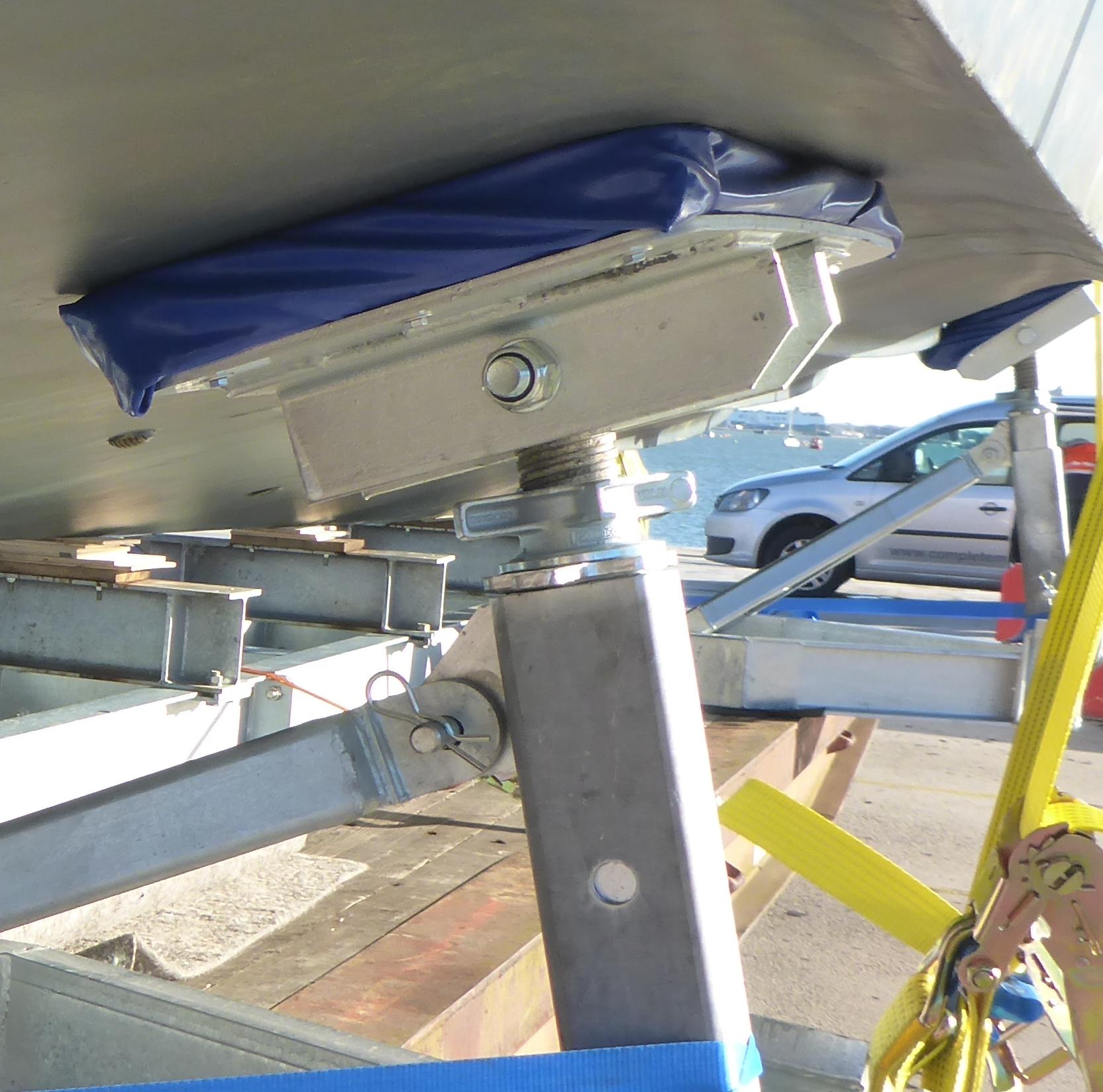 Props & Superprops
All our cradles whether for a 30ft motorboat or for a 60M Super Yacht are adjustable to ensure that they can be positioned just where they are needed. Our smaller cradles use standard screwed support props, but our larger range use the aluminium Superprop. Our Superprop has allowed us to push the envelope and design cradles that can truly take the strain.
Pads & Keel Blocks
We understand that the parts of our cradles that contact the yacht must be strong whilst being made to not damage the finish. We also understand the relationship between loading weight on the keel and the pad to ensure that neither is over loaded.
We use oak from sustainable sources for most of our heavy-duty keel blocks, this provides us with a perfect nonslip surface that will compress or "give", just enough to avoid damage. Our smaller one-way cradles use marine ply or neoprene rubber.
Our standard hull pads are made from UHMWPE foam and our one-way cradle pads are made from environmentally friendly recycled fibres in a woven wadding.
We fold multiple layers of this material which is then compressed and encased in a PVC covering secured to marine plywood. This provides excellent support for the hull and reduces the risk of damage to the finish significantly.
Low Cost One-way Shipping Stands
Sometimes a cradle is not required to travel with the boat. Smaller boats typically up to 45ft can fit onto flat rack containers and dock "Mafi" trailers for shipment. Our range of lightweight, low cost stands are perfect for such shipments.
The stands locate in the lashing pockets of the flat rack or dock trailer, allowing for the boat to be lifted and secured directly to it, with little fuss and no need for any assembly.
Our stands are supplied with our compressed pad head to provide support and are height adjustable. Most boats require an angled stand for the bow and a straight stand for the stern and midships. Just let us know the make and model of the boat and we can guide you to make the right choice.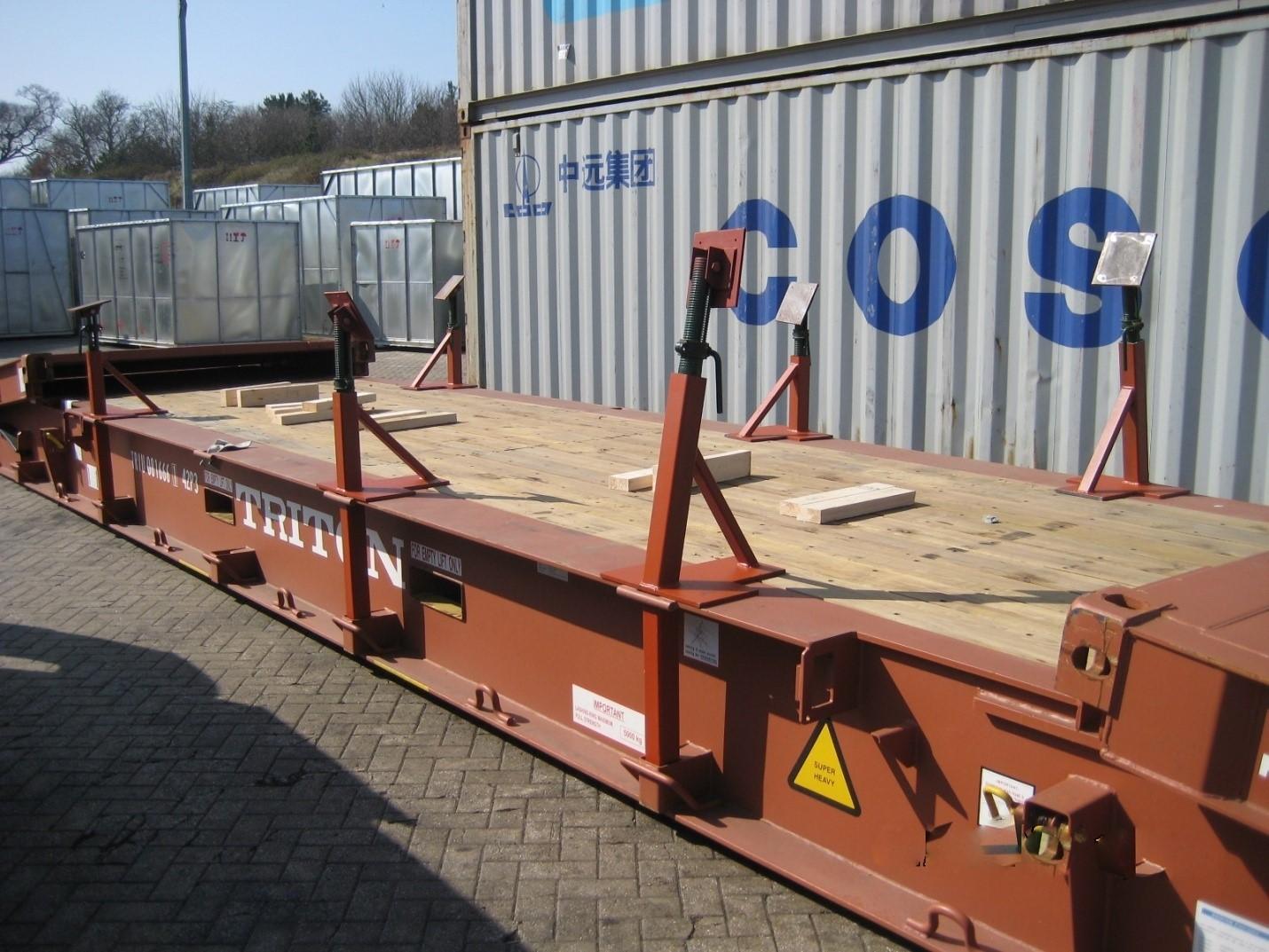 Low Cost One Way Shipping Cradles
Our "Low Cost" Cradling System can be used as standalone yard cradle or a "One Way" Transport Cradle, but do not think low costs means poor quality.
Often the transport costs and hassle of returning shipping cradles can be very high. Or perhaps the boat owner would like to keep a cradle for yard use. For these reasons we have designed a range of well thought out, cost effective, one way shipping cradles.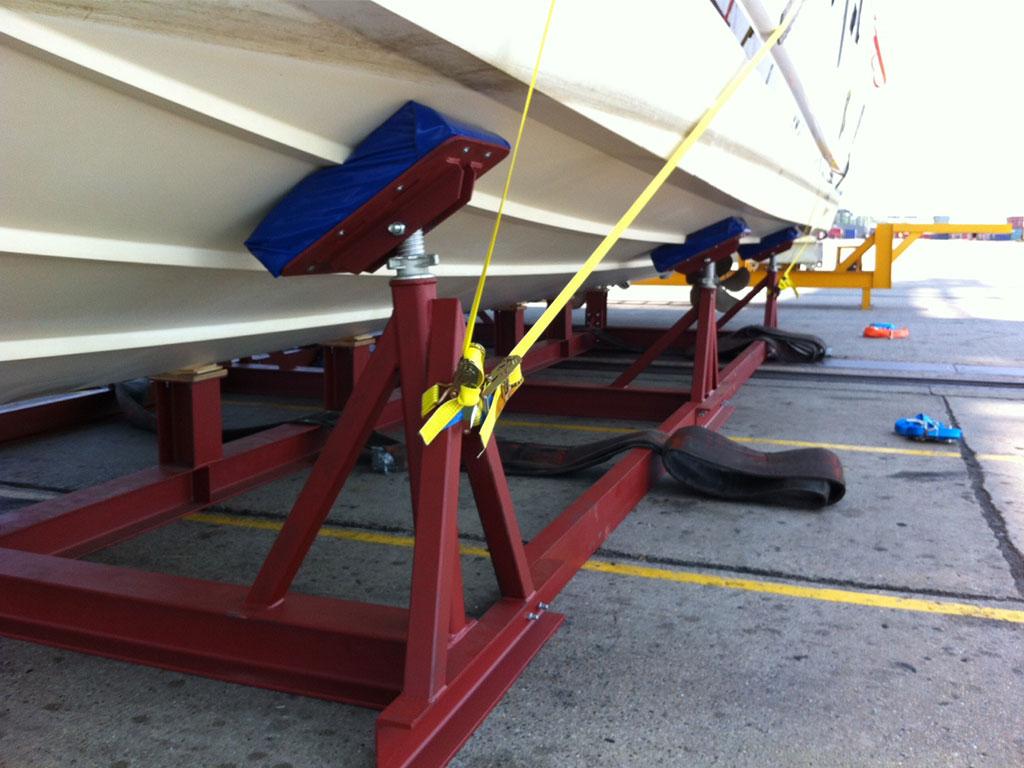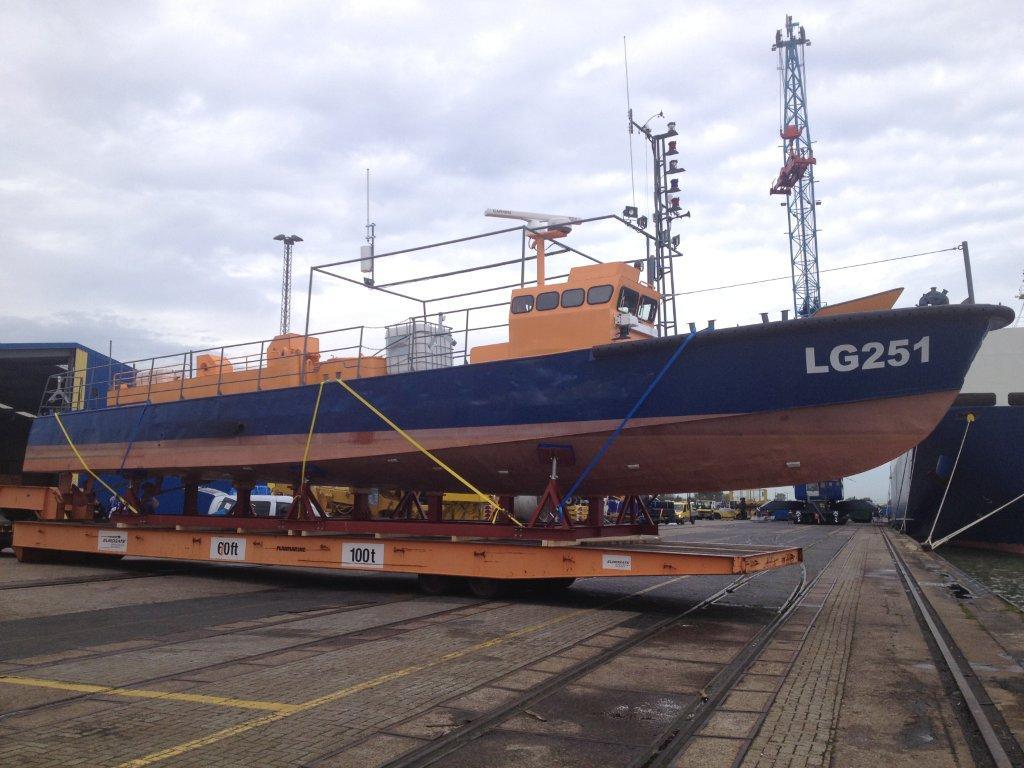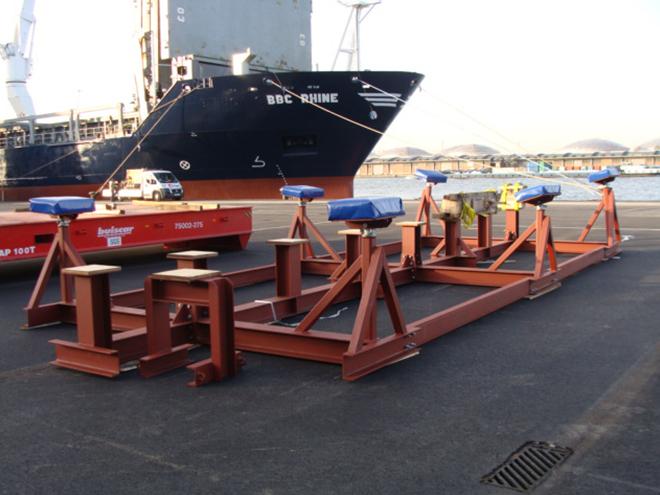 DEL 30F
Suitable for motorboats approx 30ft in length, with a max weight of 8,000kg
DEL 40F
Suitable for motorboats approx 40ft in length, with a max weight of 14,000kg
DEL 48F
Suitable for motorboats approx 48ft in length, with a max weight of 20,000kg
DEL 50F
Suitable for motorboats approx 50ft in length, with a max weight of 26,000kg
DEL 60F
Suitable for motorboats approx 60ft in length, with a max weight of 39,000kg
DEL 70F
Suitable for motorboats approx 70ft in length, with a max weight of 45,000kg
DEL 70FEXT
Suitable for motorboats approx 78ft in length, with a max weight of 50,000kg
DEL 80F
Suitable for motorboats approx 80ft in length, with a max weight of 70,000kg
DEL-AYC One Way
Suitable for sailing yachts approx 40ft in length, with a max weight of 10,000kg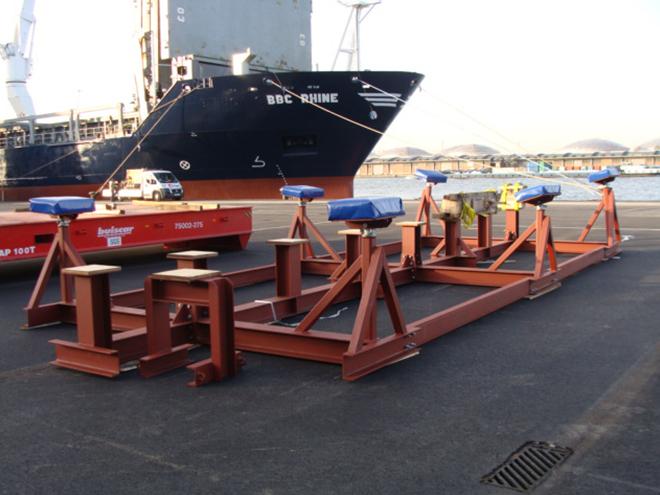 These cradles are adjustable in height and are of a simple bolted construction. All of our assembly bolts are zinc plated high tensile Grd 8.8 and for ease of assembly we use the same size bolts throughout the cradle where possible. Even our largest one way cradles can be assembled in less than an hour by two people with little instruction or training.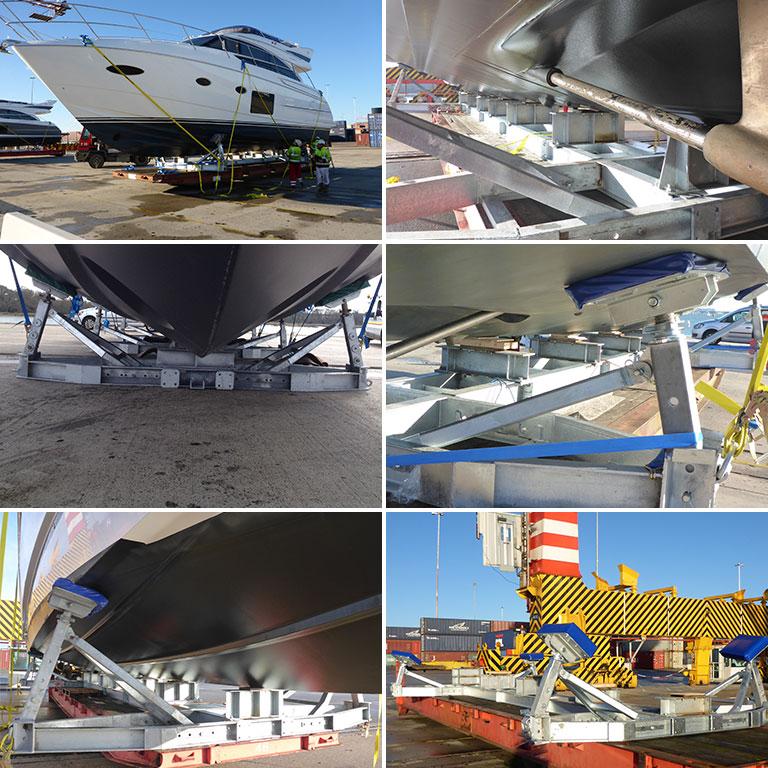 Modular Shipping Cradles the DEL20-30
Our design team first thought of our DEL20-30 range when visiting a dock and seeing a traditional old style latticework cradle, we had manufactured, being loaded into several 40ft trailers. We asked ourselves the question, how can we design a cradle with strength and flexibility but without taking up so much space? Our DEL20-30 Junior and Senior are the result of our labour and do just that. They are fully adjustable and being made from high yield steel, that is hot dipped galvanised are robust and long lasting.
The modular design lets you add sections to increase length and support. The range covers 40ft to 28M motorboats.
The real advantage of the DEL20-30 design is the flexibility.
The DEL20-30 can easily be adjusted to cradle a 50ft 20Tonne motorboat and then with a few extra components used to cradle a 28M 100Tonne motorboat.
After use the whole cradle can be dismantled, packed into a 20ft container and shipped for a fraction of the cost of a lattice work cradle used for the same boat.
In fact, a traditional latticework cradle suitable for a 28M motorboat would require at least one 40ft container or flat rack for transport. DEL20-30 cradle components suitable for shipping two 28M boats can fit in one single 20ft container. This provides a massive cost saving and could give you the competitive edge. The DEL20-30 uses the Superprop for strength and adjustment and the timber topped keel block can move anywhere along the spine section giving support where it is needed.
The innovative dog tooth feature for prop adjustment means that a cradle can be used and adjusted by one person.
The DEL20-30 is so adjustable that it can even cope with semi and full displacement hulled boats and even sailing yachts.
Adjustable Sailing Yacht Shipping Cradles DEL-AYC
Even though our DEL20-30 can cope with sailing yachts we do have our DEL-AYC SNR as a standalone modular cradle.
The DEL-AYC is ideal for smaller sailing yachts up to 15Tonne and can be extended to provide a third support for larger yachts up to 20Tonne. As with all our reusable cradles the design is robust, simple to assemble and simple to use. Being hot dipped galvanised it will last for many years.
We also offer a DEL-AYC which is a one way version of our sailing yacht cradle. The DEL-AYC is not modular and is designed for yachts up to 10Tonne.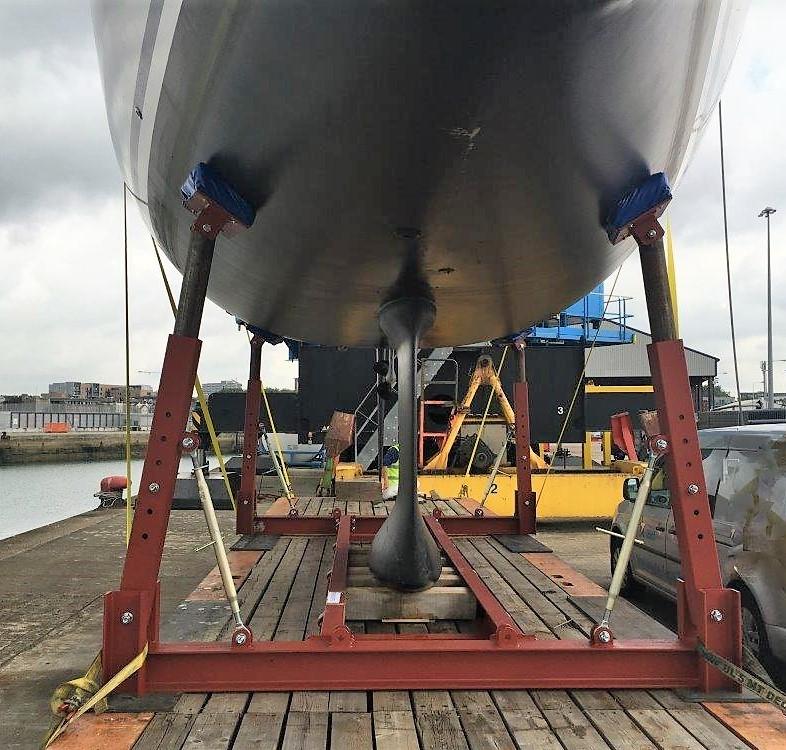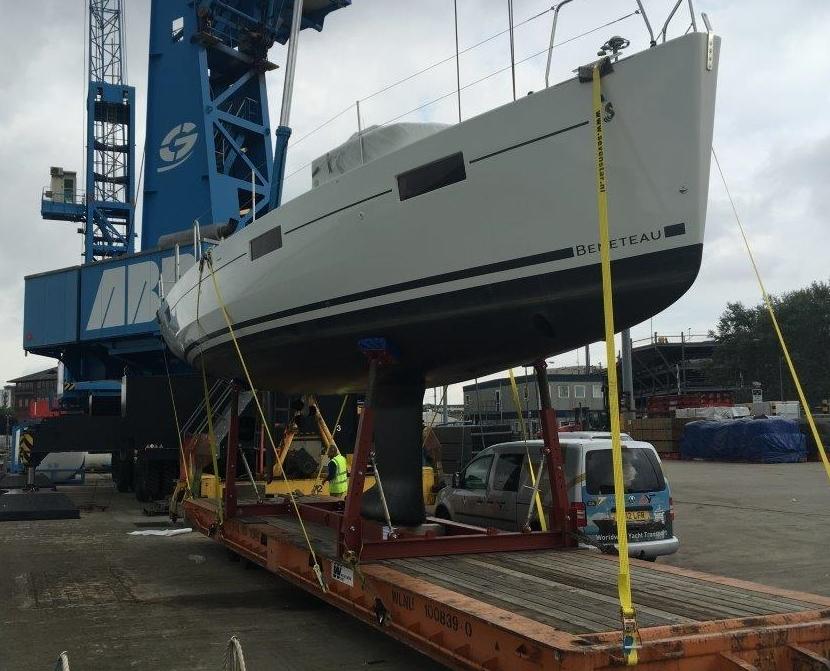 ---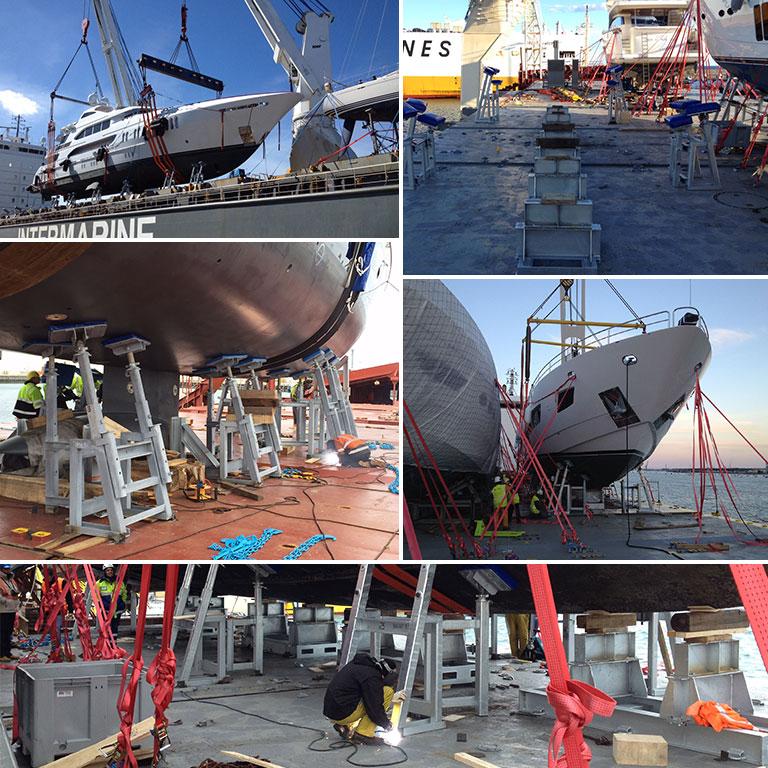 BigRig Super Yacht Cradling System
Our BigRig has given use something to be really proud of. Working with industry leaders in yacht shipping we have designed a real heavy weight cradling system.
We are often asked how heavy a boat our BigRig can cradle, the answer is 100's of tonnes. The modular stand design means that the bigger the boat, the more components can be utilised to provide support.
The BigRig utilises our Superprop to provide strength and adjustment. We use hot formed super high yield steel section and alloy machined steel in the design to ensure that the BigRig is more than fit for the loadings it is expected to cope with.
BigRig is hot dipped galvanised after manufacture to ensure that is long lasting.
Our BigRig comprises of several components, each designed for a certain job, when combined the components offer a market leading solution. They are:
BigRig Tripod Stands
BigRig A Frame and Inverse Waterline Prop Supports
BigRig Low Hull Supports "Wedges"
BigRig Spines
BigRig Bipods & Spines
The newest member of the BigRig team. Our bipods can be used as a standalone cradle for smaller yachts or as part of our BigRig system.
The bipods are low and fit in places of support that some of our tripods cannot quite fit. They are perfect for use with larger yachts with low flat hulls and fill a niche in the BigRig family.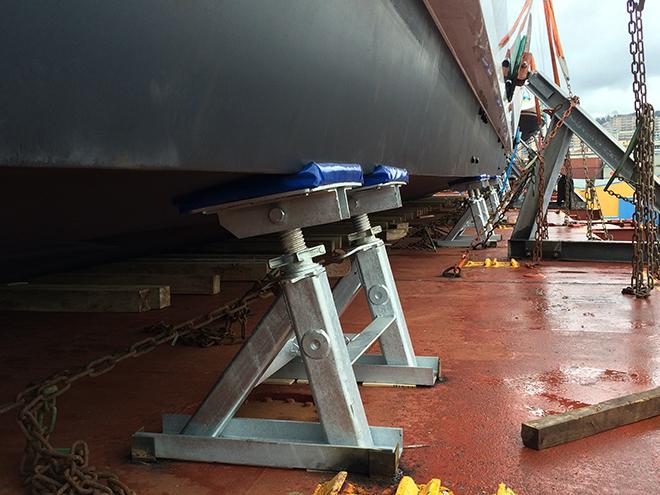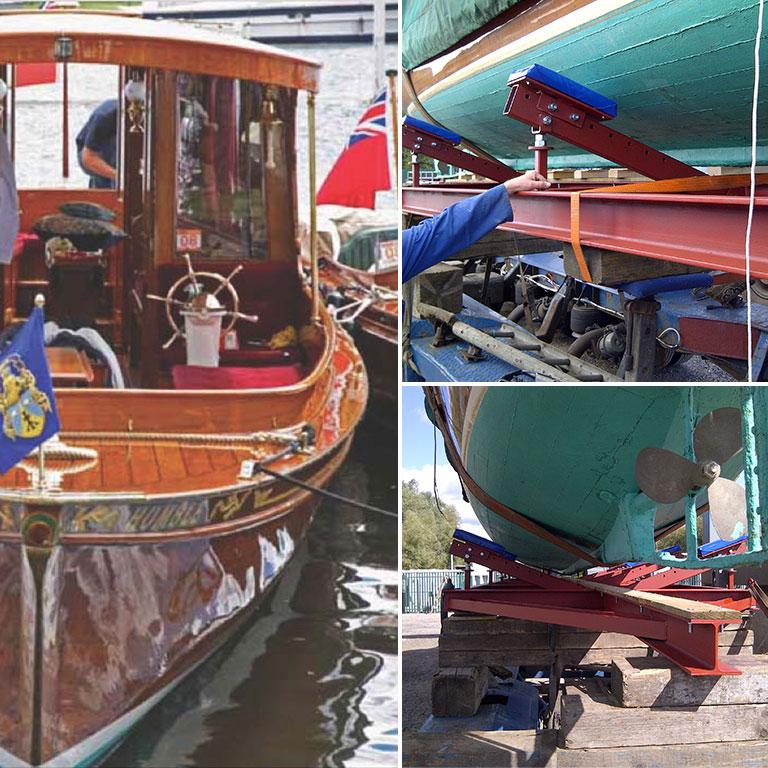 Specials
We understand that even though our range of cradles is comprehensive there are lots of yachts in the world that may not fit our cradles, particularly our DEL One Way range.
Our in-house design and manufacture mean that we can modify or redesign our cradles to suit any requirements. We have vast experience with this and over the years have cradled some very special boats. One of our favourites was the Humble. A beautiful Thames wooden barge that due to its age and required a lifting and shipping cradle.
The Humble was successfully shipped by our customer without damage or issue.